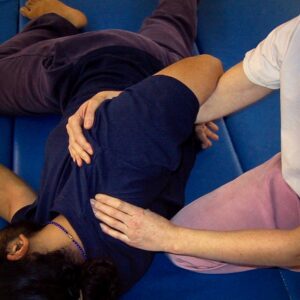 We'll be covering some time-tested, easy to learn, easy to practice massage techniques. By the end of the evening, you'll be able to give your partner a great full body massage, or give those cranky spots some needed attention.
This work is done fully clothed, and can be done anywhere by anybody. No need for oils, massage tables, mood lighting or elevator music. And everything you'll learn will give you the skills to do a full body self massage or work on your own achy spots.
Bring yourself, a partner, loose comfy clothes and a large soft bath towel.
Formation Self Care Studio
539 Willamette Street
Friday, November 1st
6:00 – 8:30 pm
$60 per couple
Workshop taught by Jim Madras, LMT #7853.