Mini-Workshops at the Emerald Acupuncture Center
$10  |  email to register
Each month we'll be setting aside one evening devoted to self care and self strengthening practices. Some massage, some cupping, scraping, herbs, a little qigong. Playing with tomato stakes,  long wooden sticks, inflatable rubber balls. Brewing up a cup of tea (or two).
The only thing(s) for sure…it'll change each month, all are welcome, and you'll leave with techniques, tips, information and skills to add to your toolchest. And of course, you can keep up on the monthly offerings by signing up for the newsletter.
Upcoming sessions:
_______________________________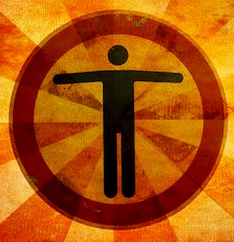 Massage Basics
Wednesday, August 15, 2012   5:30 – 7:30pm
Dive in to some simple and easy methods for working on yourself or loved ones. No experience with bodywork is necessary, wear loose, comfortable clothes.
Past sessions:
_______________________________
Beginning Breathwork
Wednesday, November 16, 2011   5:30 – 7:30pm
We'll start with the anatomy of the full breath cycle. Click here for a sneak preview.
Chinese Medicine Chest
Wednesday, December 7, 2011   5:30 – 7:30pm
Readily available balms and liniments are a great addition to the first aid kit or medicine chest. We'll be looking (from a Chinese medicine perspective) on what to use, when to use it, and of course…why.
Gua Sha
Wednesday, April 18, 2012   5:30 – 7:30pm
Easy to learn and fun to practice, this age old technique (scraping) is one of the safest and most effective methods for working yourself, friends, and family.
Relaxing the Sole
Wednesday, July 11, 2012  5:30 – 7:30pm
We'll be focusing on the feet – some self massage, some partner massage and some ways of standing and moving that will make your feet healthier, happier and stronger. Bring a small towel and your favorite oil or lotion. Or try some of ours.
Relaxing the Sole II
Wednesday, July 18, 2012   5:30 – 7:30pm
Because two hours just isn't enough…
_______________________________