One day Workshop | 6 CEs for Oregon LMTs
Email for upcoming dates |  9:30 am – 5:00 pm  | $125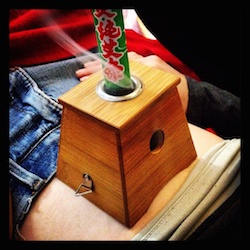 Moxibustion is a Tradition Chinese Medical therapy using the herb mugwart  (moxa) to warm the body and build endurance. Often referred to as forever fire, Moxibustion can have lasting warming effects that penetrate deep into the body.
This workshop will give you the tools needed to safely perform effective treatments for cold conditions or chronic muscle pain and weakness. We will cover safety aspects as well as when, how, and why to use moxa.
_________________________________________
Registration
Workshop will be held at The Emerald Acupuncture Center. No previous bodywork experience is necessary, pre-registration required. Workshop taught by Mary Fraser Smith, LAc.