Two Day Workshop  |  14 CEs for Oregon LMTs
[includes 4 Communications/Ethics hours]
April 20 – 21, 2019  |  10 am to 6 pm  |  $280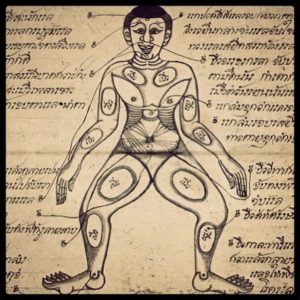 In this brief intro to Thai massage, we'll explore A&P from a Thai Medicine perspective, self-care practices (for yourself and clients), and some seated Thai massage techniques (no need for a table, mat, or chair). You'll leave with the tools and understanding to give a quick neck & shoulder treatment that you can do anytime, anywhere.
Participants in this workshop will receive a discount for June's Thai Massage Essentials: Layers & Lines workshop.
Jim is a member of the Naga Center Teacher's Guild, a small international affiliation of Thai medicine instructors who have been trained to offer certain Naga Center courses.
_________________________________________
Workshop will be held at LCC Florence – 3149 Oak St, Florence, OR. No previous bodywork experience is necessary, pre-registration required before April 5. Workshop taught by Jim Madras, LMT #7853.
Registration: email Jim.