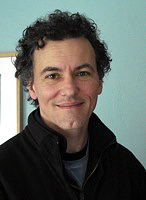 Jim has been studying Taijiquan and Qigong with Sam Masich and Jan Parker since the summer of 1995, and in the winter of 2001-2002 completed Sam's Yang Style Taijiquan Full Curriculum Intensive. He also has partnered with Jan Parker in the production of Taijiquan and Qigong instructional videos.
Jim graduated from the Cascade Institute of Massage and Body Therapies in 2001 (OR lic #7853) and is currently studying Traditional Thai Massage and Medicine with Nephyr Jacobsen at the Naga Center in Portland.
Jim has a private bodywork practice, working out of the Emerald Acupuncture Center. Visit jimmadras.com for more information or call the Emerald Acupuncture Center at (541) 870-7692 to schedule a session.