One day workshop | 6 CEs for Oregon LMTs
Email for upcoming dates |  9:30 am – 5:00 pm | $125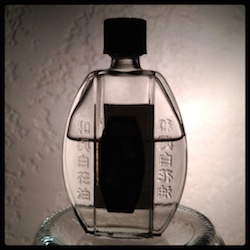 There are many wonderful balms, liniments, and supplements available that utilize Chinese herbs to aid in the healing process. The Chinese Medicine Chest workshop will get you started with useful internal and external herbal medicines that can be kept on hand for different conditions from bruises, sprains, strains, muscle pain, burns, common cold, and allergies.
We will explore the uses of different patent medicines with focus on when and how to use them. We will look at the different stages of wound/ injury healing and how to use herbs to speed the healing process while reducing pain and restoring mobility.
This workshop is geared toward the general public for individual use and for the massage therapist who would like to use topical herbs in massage treatments. All products discussed are available for purchase at the workshop.
*These statements have not been evaluated by the Food and Drug Administration. These products and statements are not intended to diagnose, treat, cure or prevent disease.
_________________________________________
Registration
Workshops are held at the Emerald Acupuncture Center, 388 Pearl Street, Suite #2, Eugene, OR. No previous bodywork experience is necessary, email to register. Taught by Mary Fraser Smith, LAC.