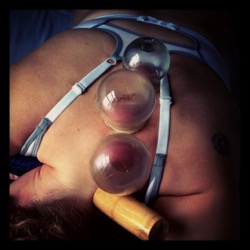 Two day Workshop | 14 CEs for Oregon LMTs
December 10 & 11, 2016 |  9:30 am – 5:30 pm  | $250
One of the wonderful things about cups is that they can be used directly over the spine – accessing those spots that are difficult (or impossible) to reach any other way. We'll dig in to sequences and strategies for working the spine & hips – in combination with manual techniques and topical herbs.
This workshop is for experienced cuppers – you need to have taken our Cupping Fundamentals or have had equivalent training. Contact Jim if you have questions.
_________________________________________
Registration
Workshop will be held at The Emerald Acupuncture Center. Pre-registration required. Workshop taught by Jim Madras, LMT #7853.