One day Workshop | 7 CEs for Oregon LMTs
Saturday, May 20, 2017 |  9:30 am – 5:30 pm  | $150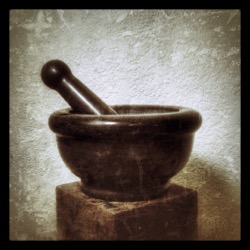 We'll spend the day digging in to a variety of ways you can incorporate herbs into your bodywork practice. The morning will be spent with various balms, liniments, and plasters that are readily available at Urban Therapeutic, most Asian food stores, or online.
The afternoon will be filled with Thai herbal compresses – if you've never experienced Thai compresses…you'll wonder how you ever worked without them.
_________________________________________
Registration
Workshop will be held at The Emerald Acupuncture Center. No previous bodywork experience is necessary, pre-registration required before Monday, February 6. Workshop taught by Jim Madras, LMT #7853.