Live Online Workshop | email for upcoming dates
3 Contact CEs for Oregon LMTs  |  $54
If you've never experienced Thai herbal compresses, you'll wonder how you ever got by without them. A generous handful of herbs bundled in a cloth, steamed, and used on the body to melt even the most stubbornly bound tissue – compresses require almost no effort to use and work very very quickly. And they smell fantastic.
For this class we'll be using pre-made compresses from Thailand, and practicing on ourselves (compresses are, by far, the easiest and most effective self-care tools I've run across).
Here's what you'll need: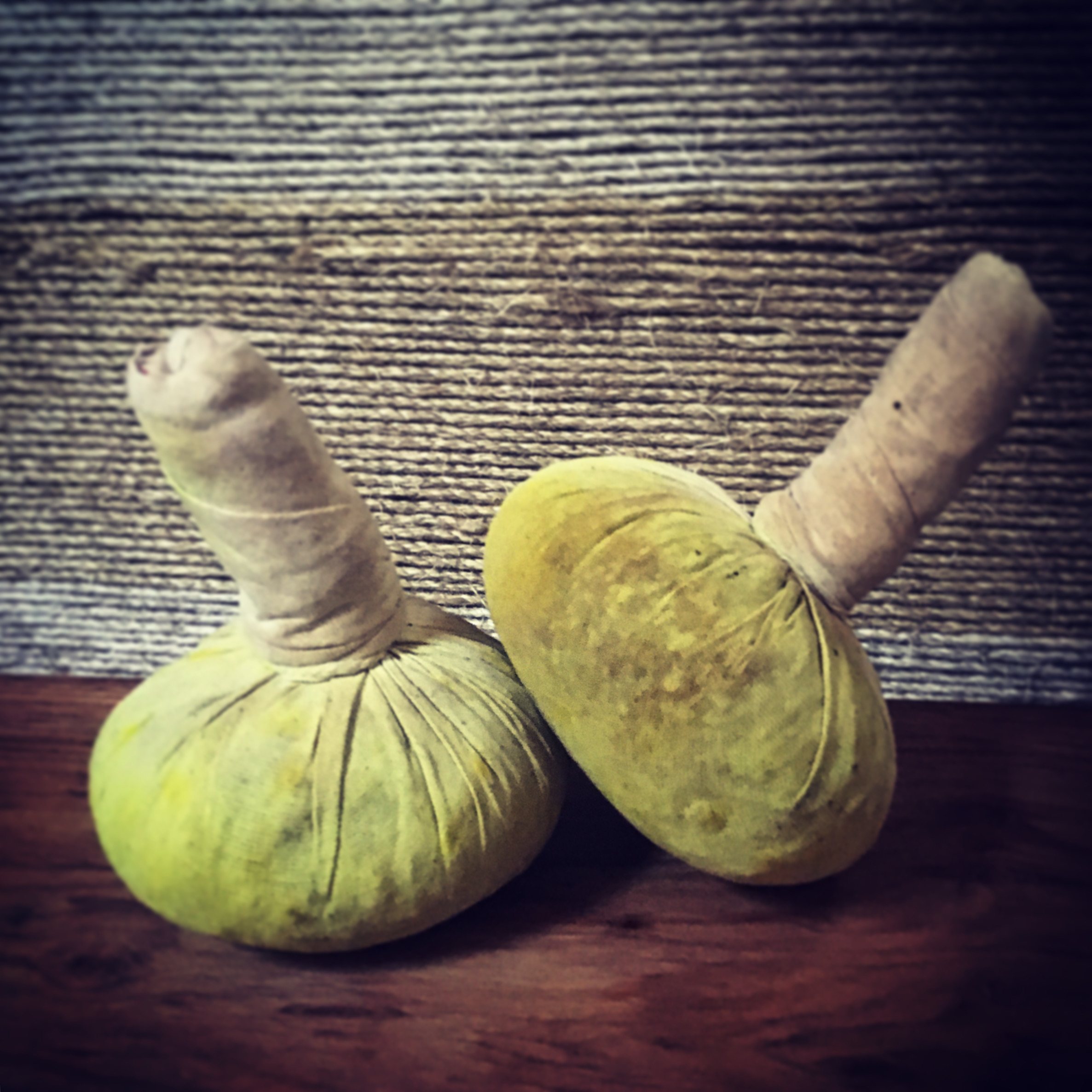 Registration
No previous bodywork experience is necessary, pre-registration required. Workshop taught by Jim Madras, LMT #7853.